Klercide™ 70/30 IPA Blended with WFI
For daily disinfection of critical areas.
Reliable IPA spray, designed for disinfection of cleanroom environments, with the simple efficiency of a simple trigger-spray format featuring the sterile assurance of the patented "bag-in-a-bottle"
SteriShield™ Delivery System
.
Key Product Specifications
Consistent Efficacy
0.2 micron-filtered 70% isopropyl alcohol solution blended with WFI (endotoxin level guaranteed to be <0.25E.U./mL>) to deliver Bactericidal, Fungicidal and Virucidal efficacy.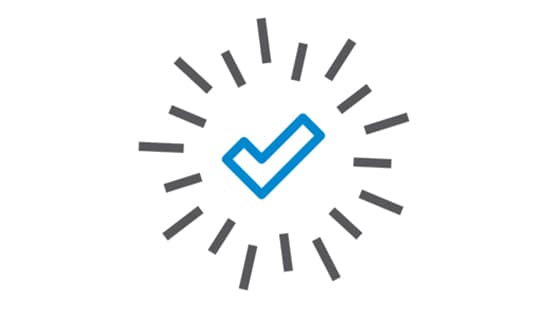 Simple, Efficient Daily Disinfection
Trusted 70/30 IPA in a user-friendly trigger-spray format, designed to streamline daily disinfection in critical processing applications including aseptic processing, RABs, product contact surfaces and other sterile areas.
Sterile Delivery System
Trigger-spray format features patented
SteriShield™ Delivery System
(SDS), providing sterility assurance of contents in bottle by forming a complete seal that prevents any air from (and microbial or chemical contaminants) being drawn back into the bottle.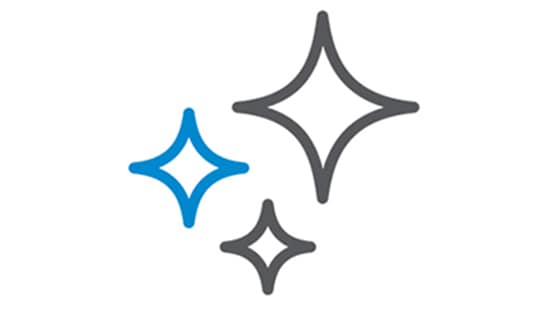 Sterile Production
Ultrasonically sealed and gamma irradiated in a Grade C/ISO Class 5 cleanroom; supported with certificates of analysis and Certificates of Sterility with every batch.
Convenient Packaging
Available as either double or triple-bagged to streamline movement into high-grade areas, with packaging designed for ease-of-use with gloved hands.
U.S. EPA
Canadian DIN
Unit of Sale
Application Area
Registered Number: 1677-249
02447789
12 bottles x 16 oz
6 bottles x 32 oz
4 bottles x 1 gal
For use on floors, walls and hard surfaces

Delivering the Outcomes that Matter
✓ Made for Cleanrooms in a Cleanroom
A Complete Cleanroom Portfolio
See The Full Ecolab Cleanroom Portfolio:
No Clearnoom Products found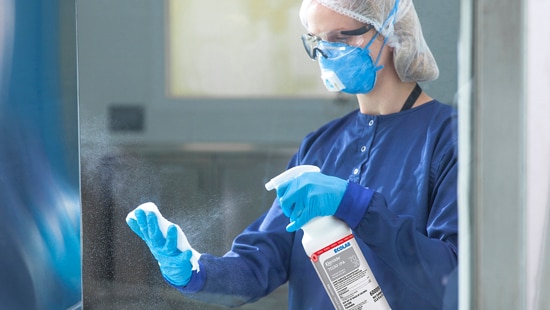 Science-Based Guidance and Support